Saving one lab FTE with Qlip lab test results in HAI software

Driving cheese quality with Qlip lab test results in HAI software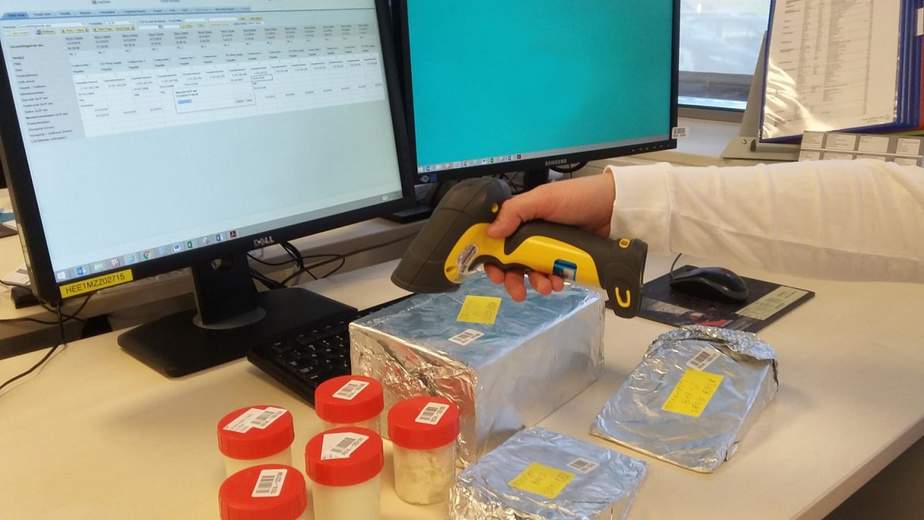 Zwijndrecht, The Netherlands, July 2020 – HAI smart4industries developed a system to manage the sample analysis communication between a cheese factory and an external dairy lab.
To this end, HAI co-operated with dairy laboratory Qlip and a cheese manufacturing company.
The new system includes a fully automated system of commissioning factory samples from the cheese manufacturer to Qlip, and the fully automated processing of the test results coming back from Qlip laboratories in the HAI software of the cheese manufacturer.
With this new system, the cheese manufacturer has managed to save one FTE in the lab. Moreover, they use the analysis data for trending to monitor cheese quality and optimize their cheese production processes.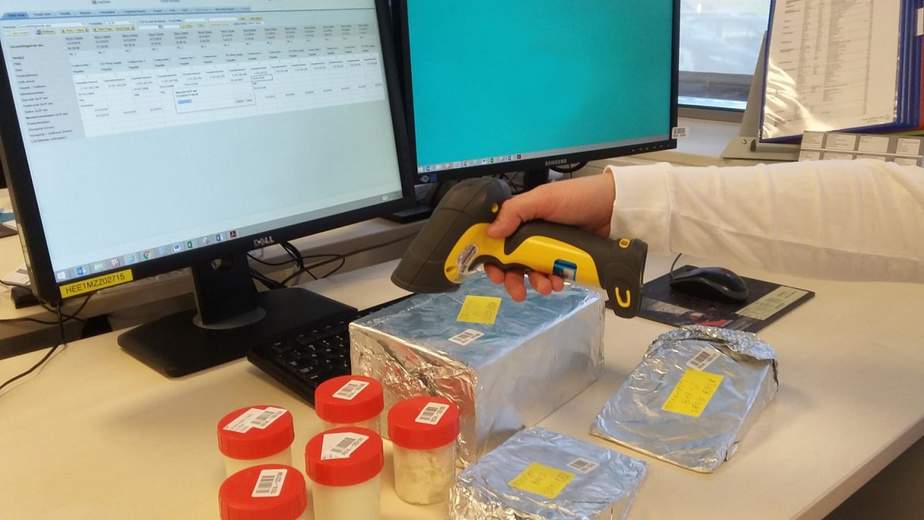 The samples for the external lab are easily recorded and provided with their respective analysis requests

Thanks to the new sample analysis communication, we have further ensured cheese quality
Plant Manager Henk Galesloot from A-ware Cheese Production explains: "We process millions of litres of milk every day into Dutch cheese. Cheese that finds its way around the globe, from Europe to China, Africa and North-America.
We have a strong focus on quality. That's why close monitoring of the cheese composition is very important. Through automation of the Qlip sample communication, we have managed to further improve quality assurance. Moreover, we freed up quality personnel to carry out other activities."
By closely monitoring the test results, we can adjust our processes
All these samples to be tested need to be registered with information on production batch, sample time and types of tests to be performed by Qlip. Hettinga: "Exactly this information is already available in the HAI software, where we report quality control and production monitoring. We used to manually enter all this information in the Qlip software. This is no longer necessary: with one mouse click we can copy this information from the HAI software to the Qlip software, and we select the applicable tests to be performed by Qlip with a barcode scanner. This results in considerable time savings and far less risk of errors."
As from that moment Qlip is informed which samples are on their way to Qlip and which analyses are required. Hettinga: "After receipt of the samples and execution of the tests, the analysis results are sent to us automaticlly in an electronic format. But this is not the end", says Hettinga, "the most important step is that the test results from Qlip are automatically linked to the right batch information in the HAI software."
And why is this so important? That's what we want to know…..
Hettinga: "The HAI software contains a lot of information on raw materials and the batches that we produced. This refers to the suppliers of the milk, quality control data, or processing conditions and tests that A-ware performs during cheese production. For instance, temperatures, pressure, in-line measurements, coagulation time, cheese heights, weights, downtimes, the number of kilo's produced, etc.
And all this is automaticlly completed with test results from Qlip. This saves us a lot of time and decreases the risk of errors compared to manually entering these data."
Flow of samples and test results
Jeanette Hettinga, QHSE Officer at Royal Aware, played a key role in setting up the new system. "On a daily basis, Qlip analyses the contents of moisture, fat, salt and pH in the cheese samples we send them. This is how we ensure the constant quality of our cheese. By closely monitoring the test results, we can adjust our processes, if necessary.
Sure, it's not merely a question of cheese composition. Qlip also analyses microbiological samples, for instance for listeria, cream, curd (enteros) and whey. These tests are important for process control."
This results in a flow of approximately 60 samples that the factory sends to the Qlip dairy lab on a daily basis.
Trending and reports help us to optimize production processes and produce smarter every day
This is how A-ware manages to collect all relevant production and quality data while maintaining a clear overview.  That is important, because they need to save their process data at least three years.  "Trending and reports help us to optimize our processes and produce smarter every day", says Hettinga."
Interested in more best practices of smart use of factory data, especially in the Food Industry?
Get inspired by successes of others when it comes to OEE, quality, positive release, golden batch, CIP-cleaning, operator support, factory data anaytics, in-line measurements, factory dashboards… and much more.
Do not miss it and follow us on LinkedIn: