HAI customer in the picture: E-Piim's new cheese plant in Estonia
HAI customer in the picture: E-Piim's new cheese plant in Estonia
hai-app software plays an important role right from startup
The brand-new dairy factory of E-Piim in Estonia recently produced its very first Cheddar cheese, and HAI was part of the action!
A grand moment after years of preparation by the E-Piim team and their suppliers.
But why did a company from Estonia choose a software supplier from the Netherlands for their new dairy factory?
And why did they explicitly ask for on-site support from HAI during the factory's startup?
Expertise in cheese and milk powder
Randel Veerits, Plant Director of E-Piim, explains: "There is a lot of expertise in dairy production in the Netherlands, particularly in cheese and milk powder production. That's how we discovered that HAI's software is used by most major dairy producers as an information system for their factories. Right from the initial contacts with HAI, we understood that they have a lot of practical experience in the dairy industry that goes beyond just implementing their own software. As a result, they have also played an important advisory role in discussions about system architecture, especially when it comes to integrating IT and OT systems. Their hands-on experience has proven very valuable, also during the startup."
Randel Veerits, Plant Director: "We discovered that HAI's software is used by most major dairy producers as an information system for their factories. Their hands-on experience has proven very valuable, also during the startup."
So, the hai-app software is already playing a significant role in the startup and will also be crucial for the daily operation of the new factory. That's why René Danker, HAI consultant, was asked to be personally present during the startup week to support the production team. The dynamics to prepare for startup and initial production are not new to HAI. René assisted the operators that work in the milk reception area of the factory and those who work at the cheese production lines in documenting their activities and process controls in the hai-app. He helped the quality team with the registration of product and quality controls.
HAI collaborating with Tetra Pak and Batenburg Bellt
Throughout the factory and the laboratory, the hai-app screens display real-time information about production and quality, including trends and deviations, if any. The hai-app logsheets show information from the factory control system (Tetra Pak Plantmaster) and the ERP system (Microsoft Dynamics 365 Business Central), and facilitate manually entered quality and process controls. This provides a convenient real-time overview of information from various sources relevant to each department in the factory. HAI is now preparing to also include data from weighing scales (Thermofisher) and metal detection. HAI worked with specialists from TetraPak and Batenburg (Bellt) to integrate the factory data.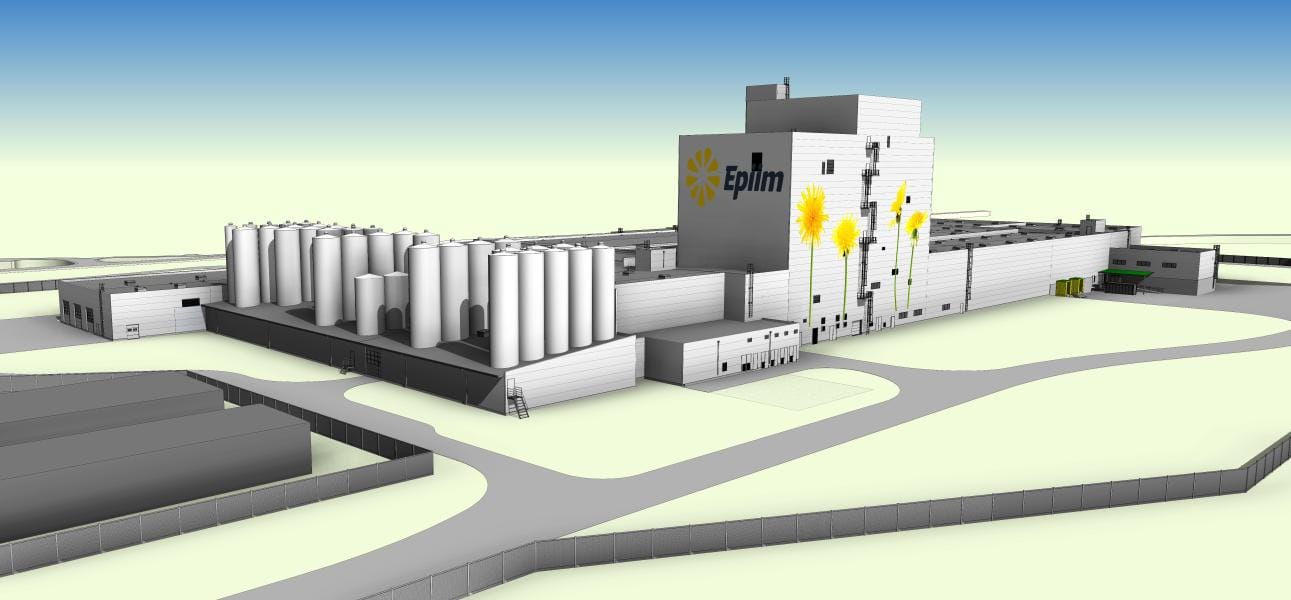 E-Piim decided to go for the best suppliers for each part of the project. Consequently, they ended up with an international team of suppliers from different countries, co-operating in this ambitious Estonian project. As a supplier of Cloud Software, HAI is used to working remotely. "However, setting up the HAI software in the context of building a new factory creates quite some extra dynamics", says René, with a sense of understatement."Sure it was challenging to prepare the start-up of such a big project mainly co-operating through on-line meetings. I worked closely with the local team in Estonia and suppliers from Poland, Sweden Spain and Germany. Though challenging, it was fun, and it worked out well."
Right from the start E-Piim wants to monitor closely their factory KPI's. HAI is now developing dashboards that show these KPI's in real-time. These KPI's relate amongst others to production output and effiency, product quality, energy consumption and safety.
Still much work to be done
Of course, not everything goes smoothly when starting up a completely new factory. That's why it's crucial to be able to quickly and efficiently retrieve all context information about the produced batches in hai-app. This greatly helps in investigating the cause of problems and identifying opportunities for optimization.
Randel Veerits: "There's still a lot of work to be done in the cheese factory. Step by step, we'll begin to increase capacity. And in the near future we'll also go live with the new powder production plant."
SCE EPIIM is the first and largest cross-border European dairy cooperative (SCE) in the Baltics, producing cheese, butter and milk powder in multiple Estonian production sites. The cooperative has more than 200 members-milk producers in the Republic of Estonia and the Republic of Latvia, who provide approximately 450-500 tons of milk per day.
The new plant, located in Paide, Estonia, partially replaces some ageing manufacturing facilities and expands significantly the existing production capacity, whilst also adding a fourth production facility. It is designed to produce hard and semi-hard cheese (gouda and cheddar) and pasteurised cream and sweet whey powder. The new plant will process up to 1 150 tonnes per day of milk, as well as 85 tonnes per day of whey concentrate.
E-Piim CEO Jaanus Murakas said: "E-Piim's new dairy factory being built in Paide is an important project for the country. This new dairy is the most modern in our region and enables us to meet our environmental targets and strengthen Estonia's dairy sector".
Interested in more best practices of smart use of factory data, especially in the Food Industry?
Get inspired by successes of others when it comes to OEE, quality, positive release, golden batch, CIP-cleaning, operator support, factory data anaytics, in-line measurements, production & technology dashboards… and much more.
Don't miss a thing, follow us on LinkedIn: