Innovatie Manager Industrie 4.0 Procesindustrie
Wij zoeken een:
Innovatie Manager Industrie 4.0 Procesindustrie
Ontwikkelingen rondom Industrie 4.0 en Smart Factories zijn allang geen verre toekomst meer, maar worden vandaag de dag al volop ingezet. Onze klanten hebben dit al in een vroeg stadium begrepen en een start gemaakt met innovaties met de HAI smart4industries software in hun fabrieken.
Om deze klanten nog beter te kunnen bedienen zijn wij op zoek naar een Innovatie Manager Industrie 4.0. Deze Innovatie Manager zal leiding geven aan een nieuw op te zetten afdeling met ontwikkelaars die uitdagende Industrie 4.0 projecten uitvoeren voor onze klanten. Denk hierbij aan:
het digitaliseren en automatiseren van de fabrieksprocessen.
Het bedenken en implementeren van toepassingen waarmee fabrieken hun productieprocessen kunnen optimaliseren.
Het connecten van productiebesturingssystemen en sensoren naar de HAI Cloud omgeving.
Het verzamelen en analyseren van big data vanuit de productieprocessen,  vanuit de toeleveranciers of over de gehele productieketen.
Toepassingen gericht op het Internet of things en Slim Onderhoud (condition-based maintenance).
Het verzorgen van lezingen of anderszins bijdragen aan Events binnen ons vakgebied.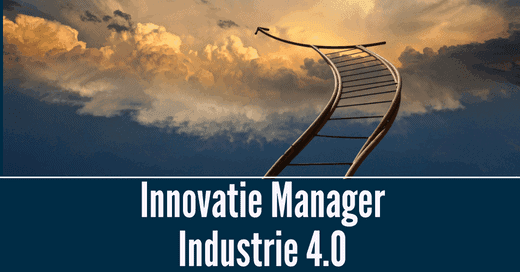 Herken je jezelf in het volgende profiel?
Een innovatieve geest, lekker eigenzinnig, daadkrachtig, boordevol ideeën.
Minimaal 10 jaar relevante ervaring in de procesindustrie.
Ervaring met moderne programmeertechnieken (o.a. C#).
Affiniteit met fabrieksbesturing en/of fabrieksinformatiesystemen.
Je vindt het leuk om internationaal te werken en communiceert op niveau in het Nederlands en Engels (zowel mondeling als schriftelijk).
Opleiding bij voorkeur academisch, maar minimaal hbo-niveau.
Bij voorkeur woonachtig in een straal van ca. 50 km van ons hoofdkantoor in Zwijndrecht.
Je bent in staat om zelfstandig te werken, projectverantwoordelijkheid te dragen, en bent je ervan bewust dat een "9 tot 5"-mentaliteit niet toereikend is voor fabrieken die 24/7 operationeel zijn.
Kennis van Statistische Proces Controle, World Class Manufacturing, Continuous Improvement, 6Sigma en Data Analyse is een pre.
Maar het belangrijkste is: je hebt er plezier in om al je kennis en ervaring in te zetten om nieuwe ideeën te genereren en om te zetten in succesvolle oplossingen voor onze klanten.
Wij bieden:
Een uitdagende functie met veel ruimte voor initiatief
met de kans om zelfstandig te werken
voor toonaangevende klanten met uitdagende projecten
in een professioneel netwerk van collega's en partners in binnen- en buitenland.
Interesse? Neem contact op met Peter de Haer, email: pdh@hai.nl
Over HAI
HAI levert toonaangevende cloud software voor de informatievoorziening in fabrieken (www.hai.nl). Hiertoe wordt vanuit allerlei fabriekssystemen informatie verzameld en in de software van HAI gevisualiseerd. Zo ondersteunen wij onze klanten in de transitie naar Smart Factories en Industrie 4.0. Daarnaast levert HAI ook Data Analyse als een Service voor toepassing over de gehele keten. Vooraanstaande producenten maken succesvol gebruik van de HAI smart4industries software.
De cultuur bij HAI kan het best omschreven worden als klantgericht en innovatief, met korte communicatielijnen. Kwaliteit staat bij HAI hoog in het vaandel.
HAI
Stationsweg 41 I
NL-3331 LR Zwijndrecht
Nederland
Tel.: 078-6135666
www.hai.nl